Episode 1
I started with a 240 rad and mounted two CORSAIR HD120 RGB fans on it.
Measured and cut a horizontal black acrylic "midplate" with fanholes and placed two brackets vertical on this.
After this I've made a motherboard tray µATX size and mounted this onto the brackets.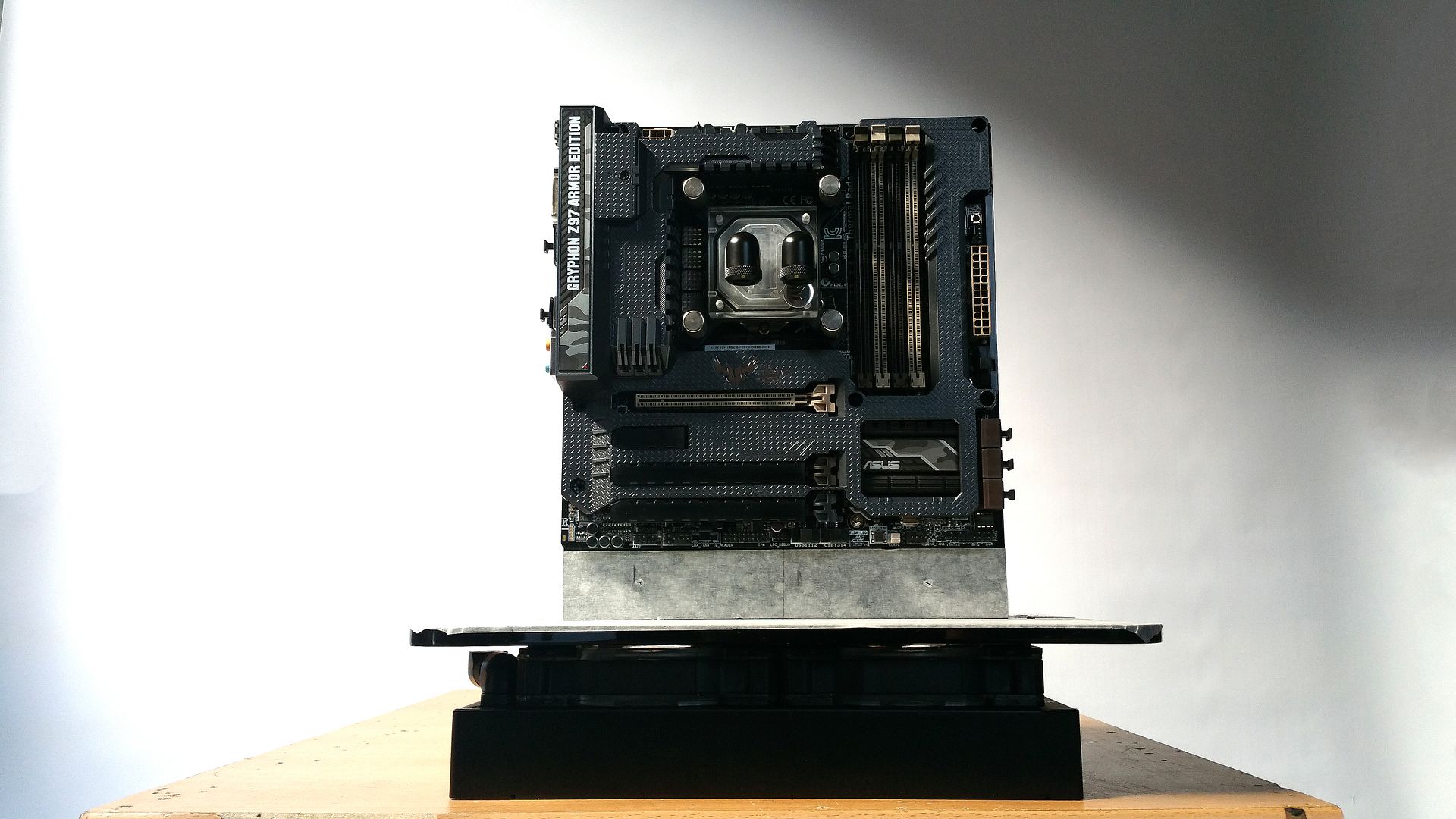 On top of the black I took the same size and made a green plate with a slot in it for the PCI-E riser to "hide" the GPU below the midplate.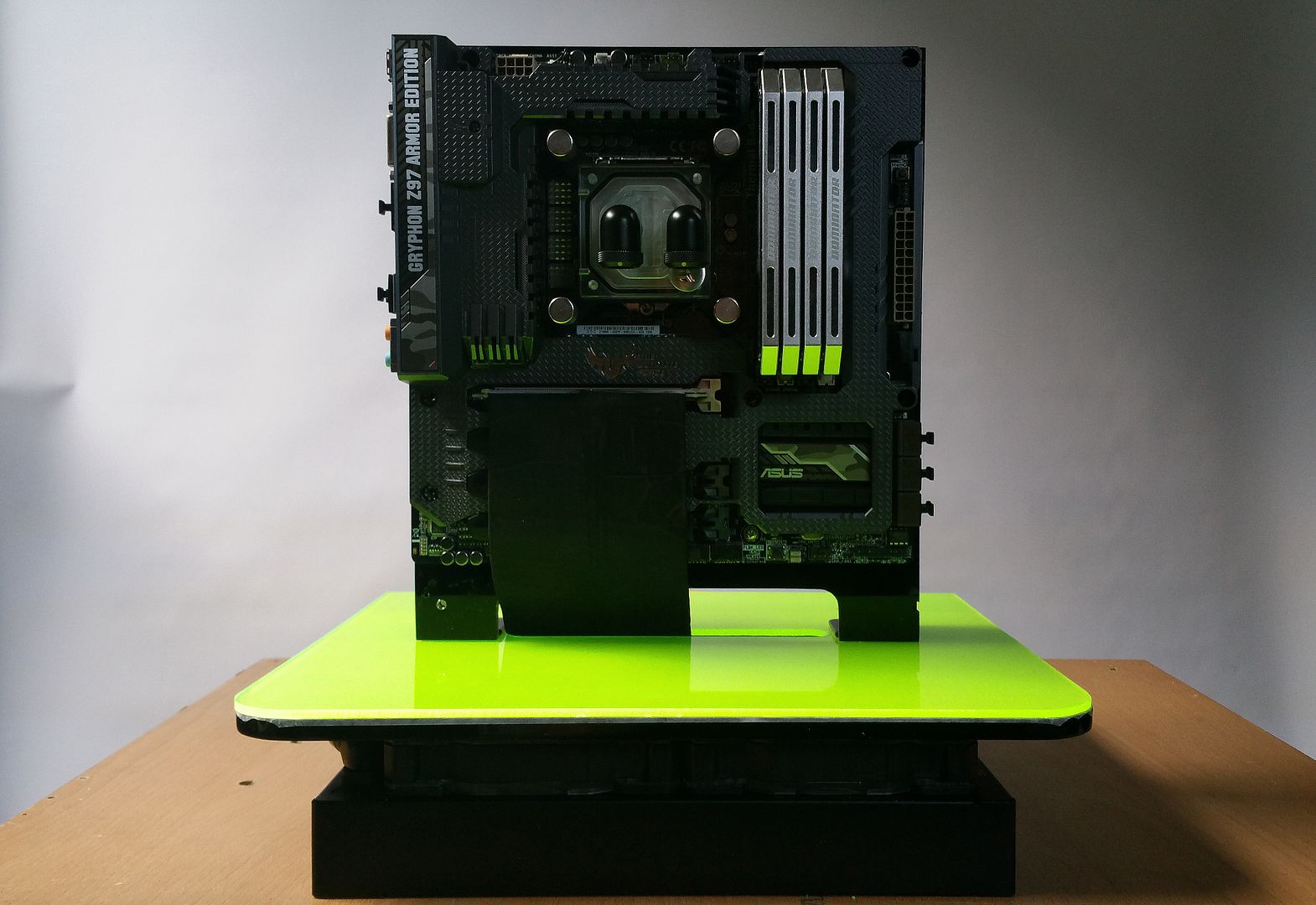 Added some nice shapes for the fanholes, but in this stadium it wasn't a Green Lantern build. So this will change.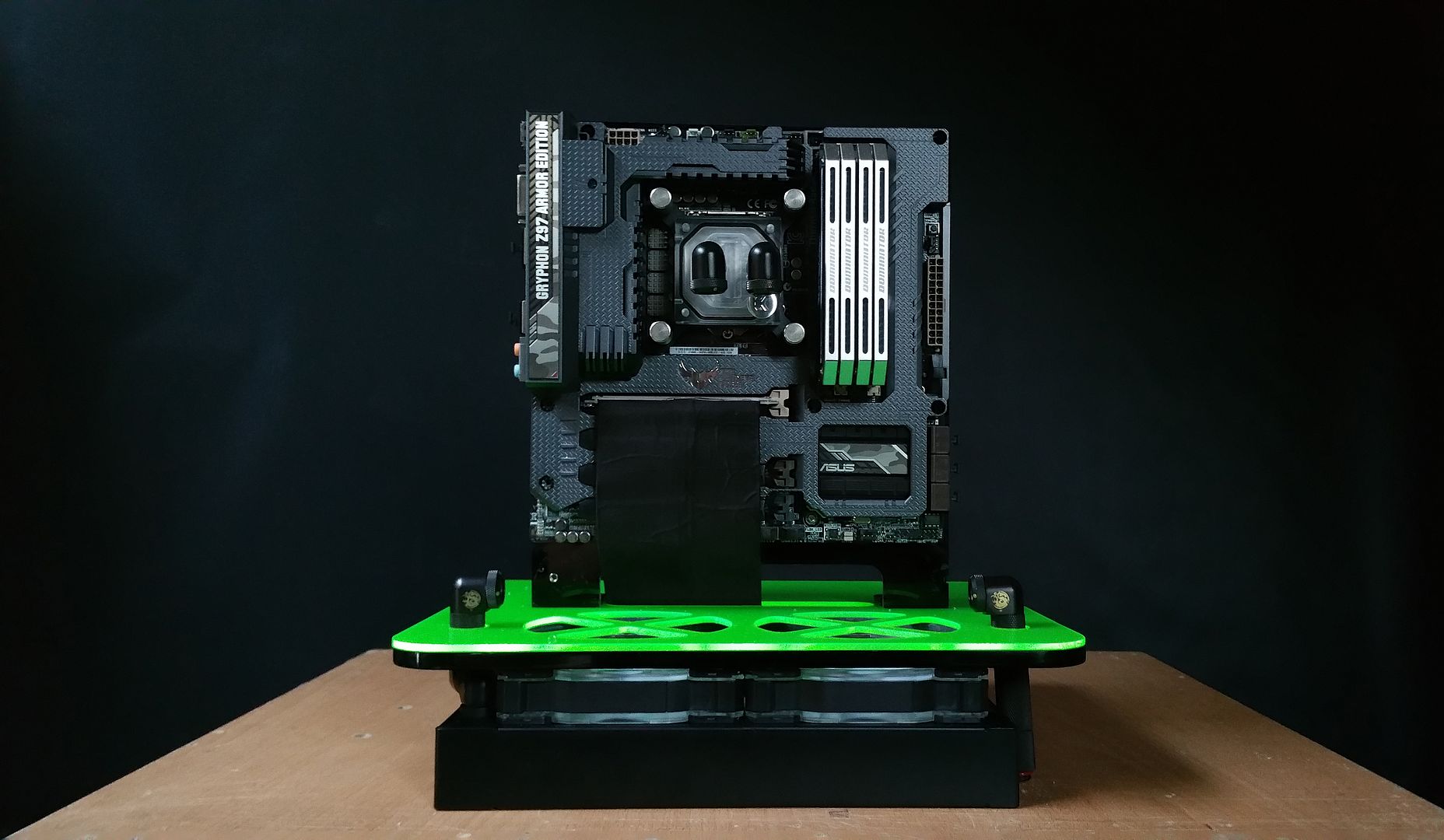 After some good measuring I've added Bitspower rotary's for the radiator (left) and the CPU (right)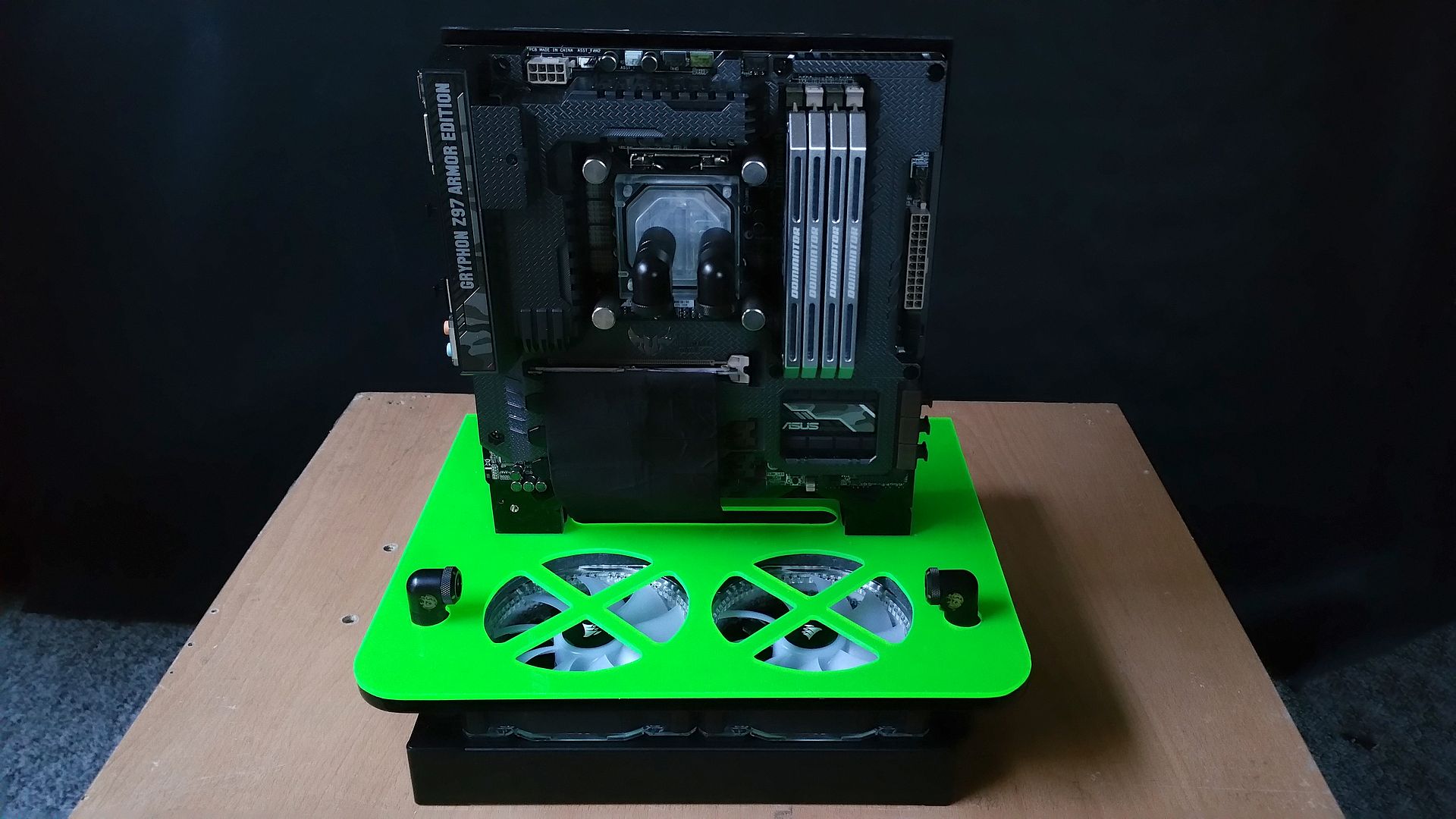 In a perfect straight line with the CPU block using some adapters.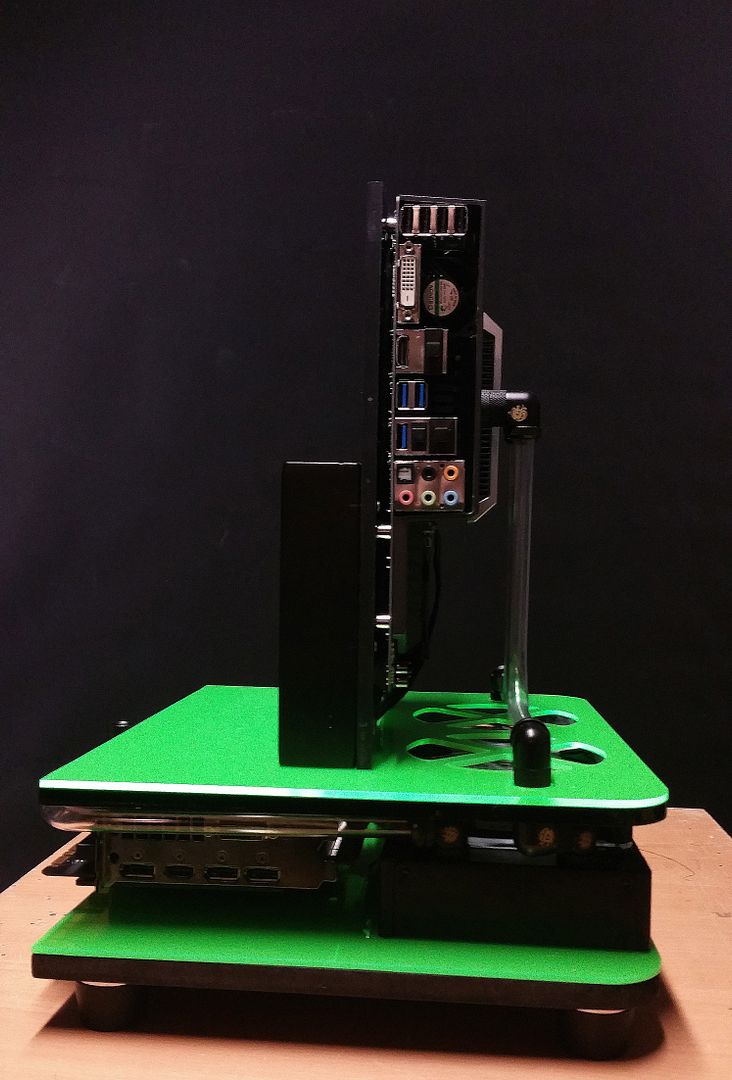 Also made a bracket/ riser to lay down the GPU with water block, just high enough to get a perfect horizontal line regarding the PETG tube.
Removed the In/ Outlet block from the main block and made a gap in a piece of aluminium. This for stability and carrying the weight of the rear from the midplate.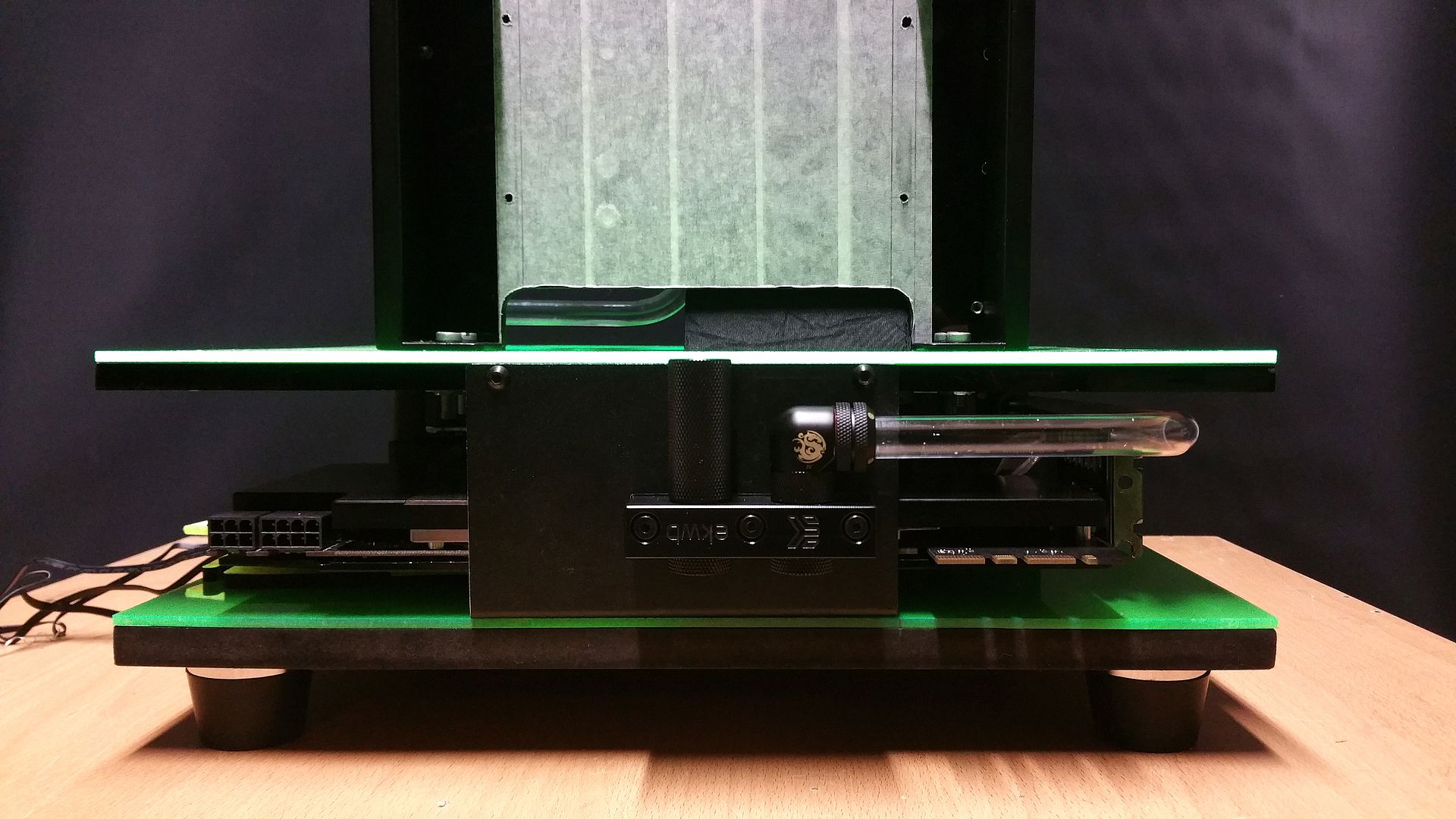 More coming your way!!!