For the last things to do, I ordered some final products from
Highflow
CF1 Hard Tube 12/10 mm PETG
changed all the acrylic tubes for PETG
Always handy,
Ultra Pure H20
Some more
Bitspower G1/4 Enhance Multi-Link For OD 12MM
And not to forget the
Pastel - Gigabyte Orange
On with the build... after some fooling around with the lights
I've decided to make a black border placed around the orange acrylic border.
Which gave a nice effect, I think:
Time to fill:
And another...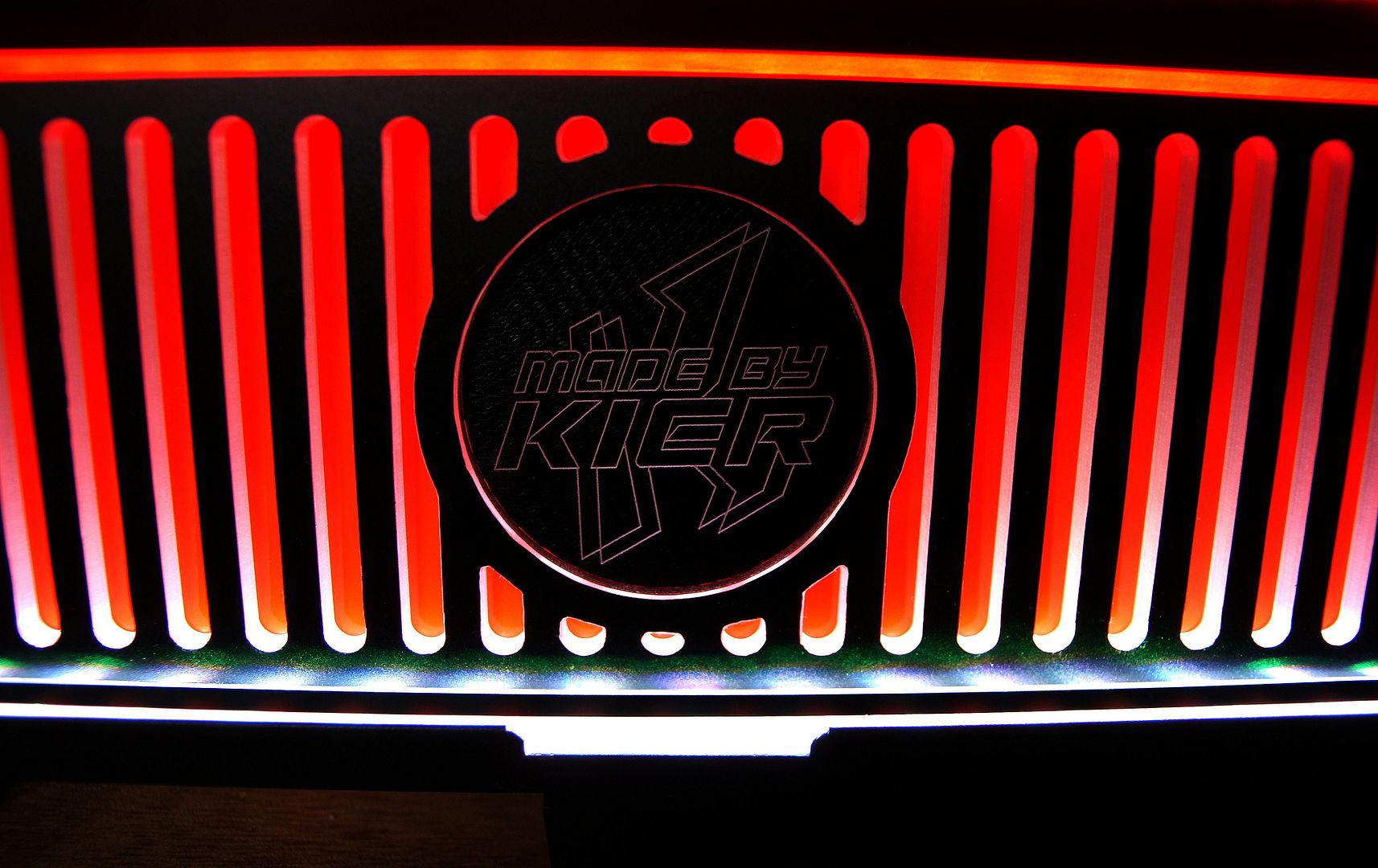 Finished.
Next, final shoot!!!